Teaching the importance of nutrition
A child's first five years are crucial in developing healthy eating behaviours, exploring new foods and meeting nutritional requirements to help them grow and develop. Nutrition is also integral to improving children's wellbeing, self-confidence, and ability to concentrate.
At Young Academics, we understand our early learning environments play a pivotal role in exposing children to a variety of nourishing foods and promoting healthy eating habits for life. Our holistic Nutrition Program allows children to take part in preparing and serving their meals and learn about the important connection between hygiene, physical activity, and healthy eating.
Five dietitian approved meals daily
Our dietitian-approved seasonal four-week rotating menu meets 50% of your child's daily nutritional requirements by serving a healthy variety of foods such as vegetables, fruits, lean meat, fish, chicken, dairy products and more.
All five meals and snacks are prepared fresh in centre each day by our resident cooks*.
Breakfast

Morning Tea

Lunch

Afternoon Tea

Late Snack
In addition to being designed by a qualified dietitian, our seasonal menus are aligned to Munch and Move guidelines, which is the NSW Government's child health initiative, once again ensuring that Young Academics are delivering a holistic approach in all aspects of service delivery. *Expert dietitian Michelle Theodosi also advises on alternative meals to meet individual cultural and dietary requirements.
Breakfast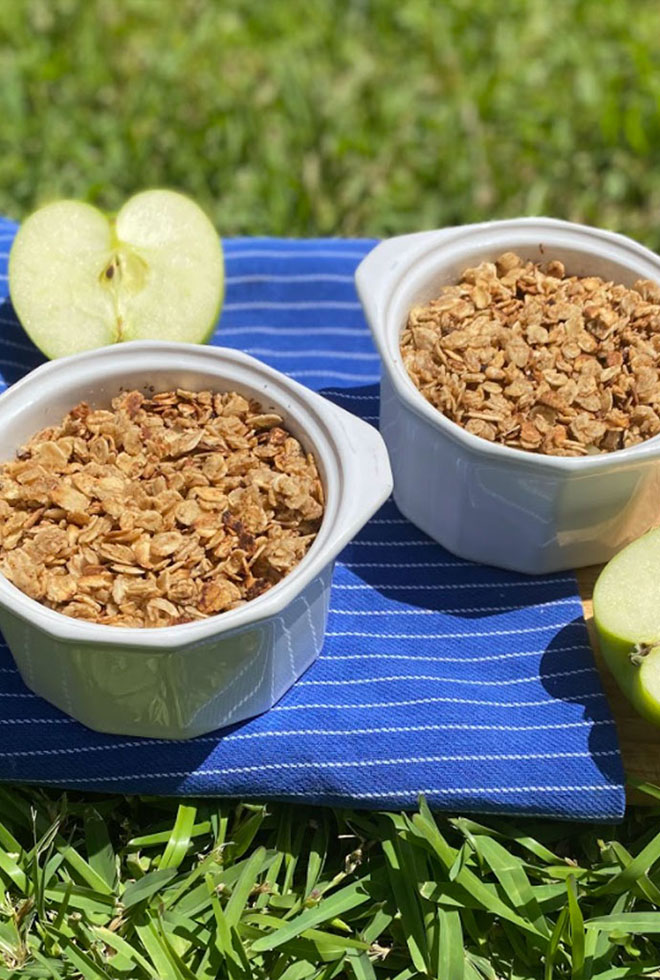 Morning Tea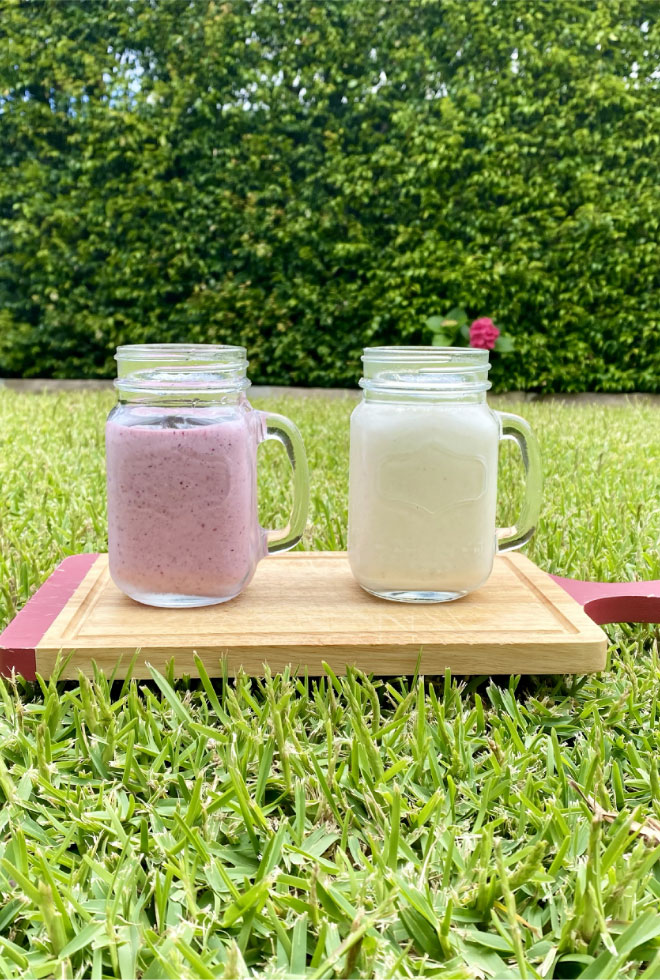 Lunch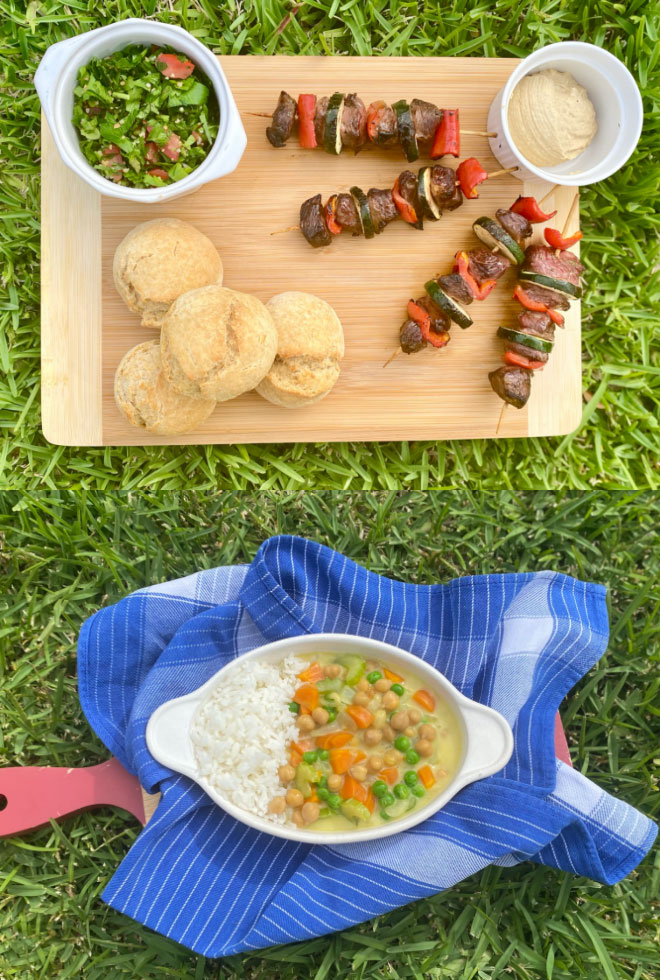 Afternoon Tea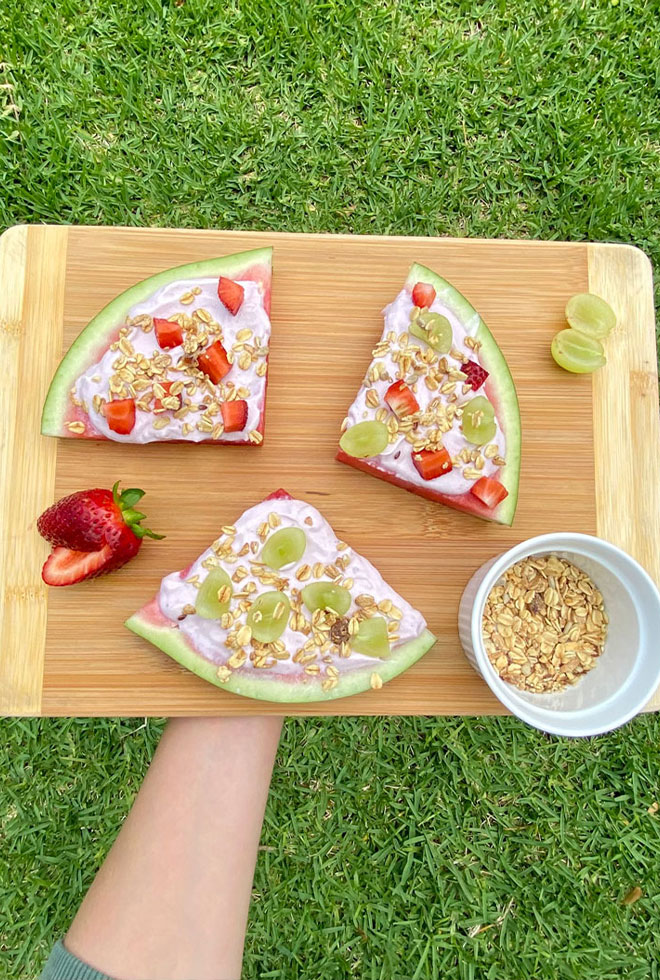 Late Snack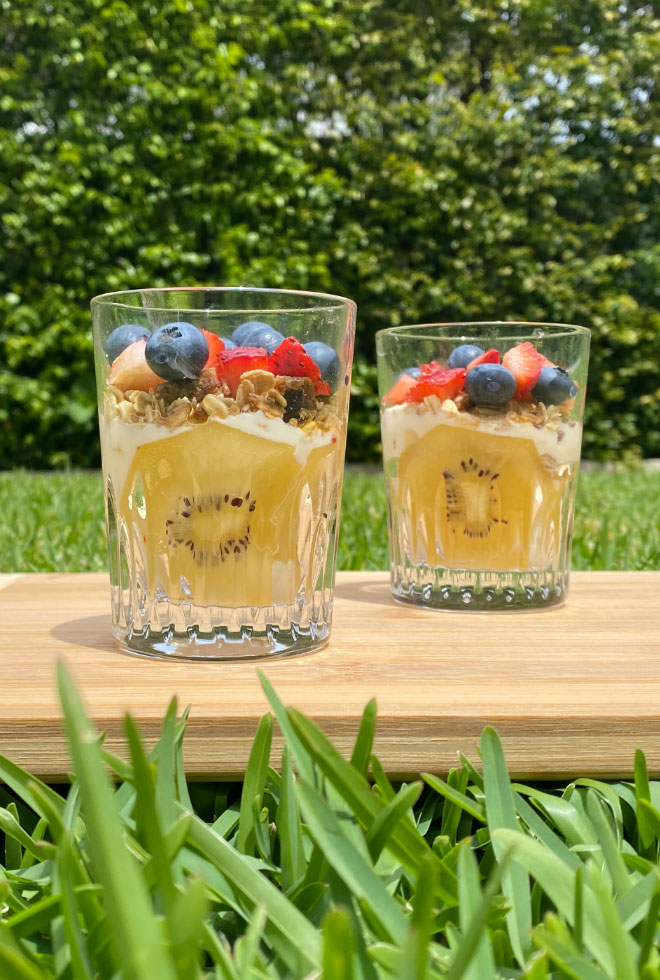 Nutrition in our centres
In addition to providing fresh healthy meals and refreshments to complement your child's physical movement activities, during a typical day at Young Academics we also encourage children to develop self-help skills, including:
Communication of bodily needs such as thirst and hunger
Self-serving at mealtimes
Helping themselves to water throughout the day to assist in healthy habit-building
Showing children how to clean up after themselves including scraping their bowls and placing clean bowls and cutlery in designated areas
Practicing good hygiene pre and post mealtime
Complementing our Nutrition Program, some of our centres also feature herb and vegetable gardens where children are taught about the seasons and how food is grown, harvested and prepared for meals.
Partnering with the
lifestyle dietitian
The Lifestyle Dietitian is a team of accredited practicing dietitians and nutritionists, founded by our leading nutrition advisor and dietitian Michelle Theodosi. Michelle and the team are passionate about supporting individuals and families to live happier healthier lives.
Young Academics chose to partner with The Lifestyle Dietitian to help the children under our care reach their full potential through the provision of good nutrition, positive mealtime experiences and empowering and educating their families on how to build happy healthy eaters.
About Michelle Theodosi, dietitian
Michelle Theodosi is an experienced accredited practicing dietitian and founder of The Lifestyle Dietitian. Michelle understands the importance of the first five years in developing the foundations of lifelong healthy eating habits and is passionate about supporting families to live happier healthier lives through nutrition and a positive relationship with food.
Michelle has earned a Bachelor of Science (BSc) with a double major in Psychology and Human Physiology, and a Master of Nutrition and Dietetics (MND) from the University of Sydney. Her combined qualifications across dietetics and psychology enable her to take a scientific yet practical approach to nutrition which she delivers in a way that is easy to understand and apply.
Supporting our families
Our network of families across the network will have access to Michelle and her team at The Lifestyle Dietitian during their time with us. This includes:
Recipes and nutrition articles – shared on the NEWS section of our website, across our social media channels and in our monthly newsletters for families.
Workshops for children – regularly held in-centre where children will be taught by experts about the importance of healthy eating.
Nutrition education seminars – held across individual centres for families to come and hear from Michelle and her team about children's nutrition.
Programs at
young academics
Young Academics promises stimulating, quality instruction and
child care programs which spark curiosity in your child.
0-3
Evolution Program
Our signature approach to early learning education programs promotes the development of learning dispositions such as wonder, curiosity and imagination.
0-3
Evolution Program
Our signature approach to early learning education programs promotes the development of learning dispositions such as wonder, curiosity and imagination.