Area & Centre Managers
Area Managers are responsible for overseeing the operations of aportfolio of centres across a region – across service delivery, financial performance, quality assurance, legislative and regulatory compliance, as well as sector leading best practice. Our Area Managers build their knowledge and skills across operational, financial and people management to provide industry leading care to families.
Our Centre Managers oversee all operational components of an Early Education Centre to deliver optimal performance and high-quality service to our families. The role ensures regulatory compliance and best practice in the delivery of educational programs and care. The Centre Manager is the key representative of each centre and is responsible for managing and developing a team of educators, teachers and centre cooks and overall relationships with children, families, and the wider community.
Our Assistant Centre Managers are senior team members within the service that supervises and contributes to the delivery of programs, care and learning inventions with our families. The Assistant Centre Manager assists in overseeing the operations of the centre and assumes the managerial position in the absence of the Centre Manager.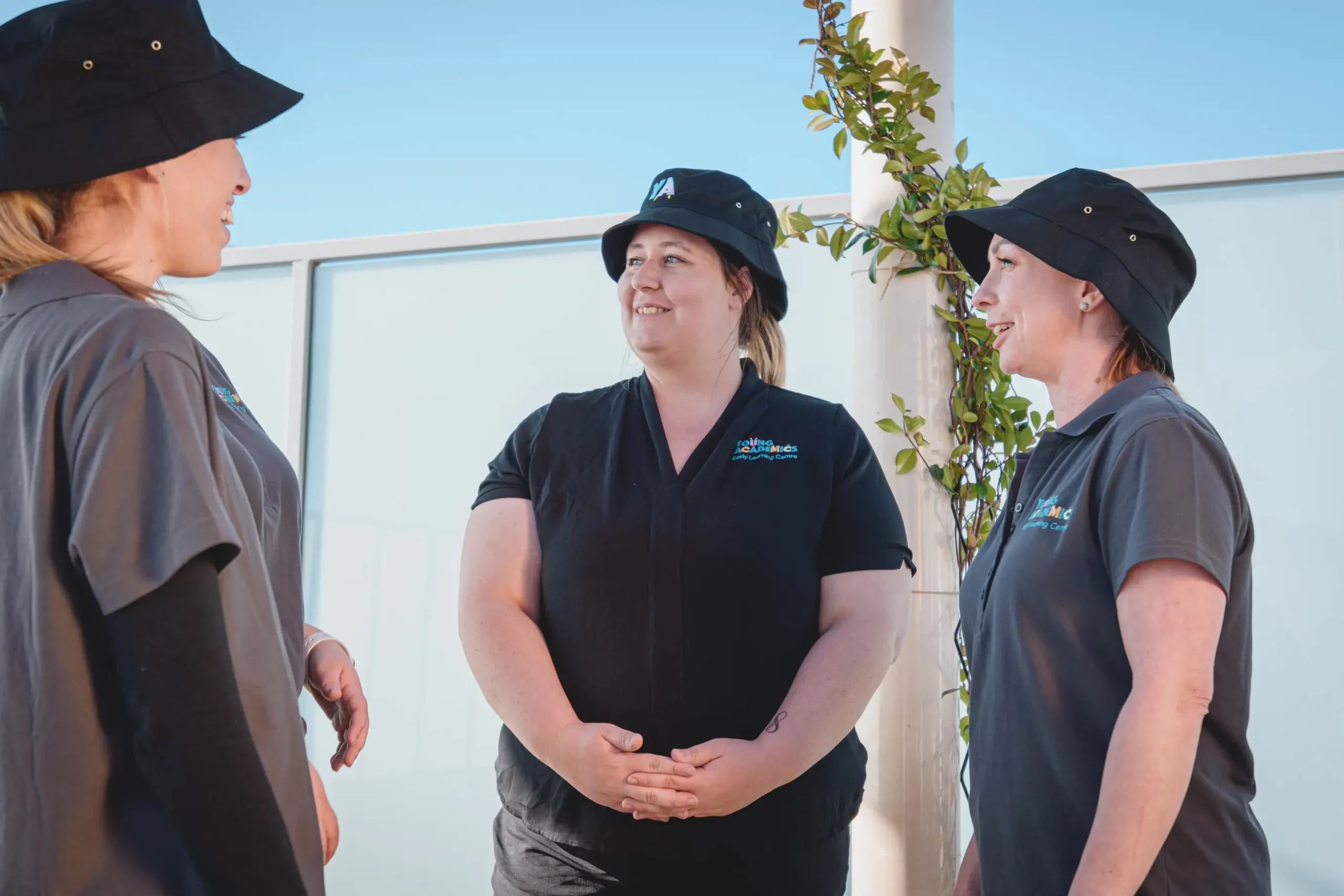 Thinking of joining Young Academics?
As a growing provider of early education, we are always looking for passionate and talented individuals that are aligned with both our growth ambitions, our desire to provide an exceptional experience to our children and our families, and our values.
If you are thinking of expressing interest in a position with us, our four core values provide a framework for everything that encompasses Young Academics – including our daily practices and overall purpose, but also what we look for when we bring new people into the team.
Passionately professional
We are Family
We want Young Academics to always feel like a home away from home, so we keep family values at the heart of everything we do. Together, our valued teams strive to accomplish our common goal of providing an exceptional experience to our children and our families.
Positively proactive
Always on the front foot, we are constantly seeking ways to improve what we do for our children and families. Our team are forward-thinking and innovative in everything they do.
Passionately professional
Passionately professional
We love looking after children – it is that simple. As passionate professionals that is what drives us to ensure we always implement best practice in everything we do – from qualifications to processes, programming, and everything in between.
Open and honest
At Young Academics, we value honesty and openness in all interactions. Trust is everything in childcare, and we work hard to earn it. Whether we are communicating with families or with each other, we are always accountable, truthful, respectful, and responsive.
Register your interest
If a suitable role isn't available currently, or you're interested in joining us in a location we haven't opened yet, please register your interest, and someone from the Young Academics team will be in touch once a position becomes available.