Rouse Hill Childcare Centre, Aberdour Ave
Conveniently located off Windsor Road, our Rouse Hill Early Learning Centre is one of two locations in the bustling suburb, located at Shop 10/2-4 Aberdour Ave. This space enjoys a safe, secure rooftop location combining inspiring indoor and outdoor learning environments for children aged six weeks to six years old.
Decorated in vibrant colour, the indoor learning environment is packed with resources designed by our sector leading educators to develop children's cognitive, creative and collaborative skills.
From specific areas dedicated to art, music and science, as well as quiet areas for reading, rest and reflection, the indoor learning environment offers a diverse range of experiences to engage a wide range of children's interests.
In the generous outdoor learning environment, equipment ranges from a sandpit and bike track where children can interact and enhance their gross motor skills, to a herb garden the children can nurture, and a large outdoor water play area.
Children up to age three participate in our individually tailored Evolution Program, while those between three and five join our Transition to School Program.
Five nutritious meals are prepared every day by the in-house cook, and all nappies and wipes are included. Cot linen provided (excludes stretcher bed linen).
An undercover car park is available for secure drop-off and pick-up.
Brooke Duffy
CENTRE MANAGER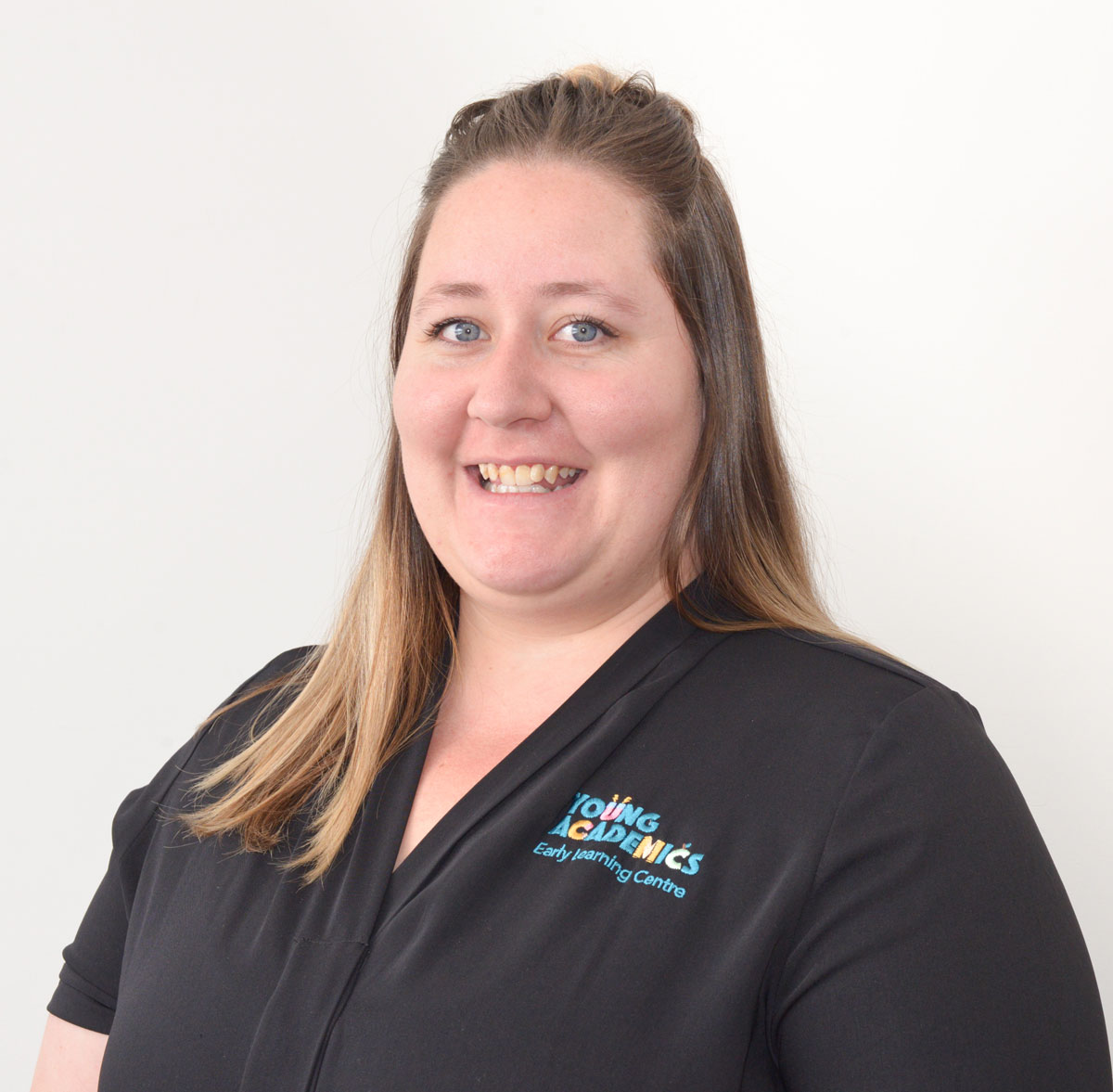 With over 10 years in the sector, Brooke has a real passion for working with children. She enjoys leading a team of passionate industry professionals at Young Academics Rouse Hill, who always put the wellbeing of the centre's children and families first.
"Our centre is ideally located within walking distance of the local school and shopping centres. As a multi-level service, we have dedicated and spacious learning environments to support the children and meet the day-to-day needs of their families.

My team are advocates for the children in our care, with their growth and development at the heart of every decision we make at Young Academics Rouse Hill. We thrive on watching children grow, learn, develop and reach and achieve their milestones under our care and support."
Helpful information
What we provide
5 nutritious meals prepared fresh daily by our on-site cook
Personal care resources like nappies, bibs and wipes
Ongoing parent/educator correspondence via our parent app
Cot linen provided (excludes stretcher bed linen)
Safe and secure centres with keypad access
Hats and sunscreen for play time
What to bring
Formula
Spare change of clothing
Water bottle
WHAT OUR FAMILIES
HAVE TO SAY
Book a tour
Explore our state-of-the-art facilities in-person, meet the local educators and learn more about how our programs will benefit your child.