Narellan Childcare Centre
Located on The Old Northern Road, Young Academics Narellan offers a nurturing boutique environment catering for children from six weeks to six years old.
Led by a team of expert educators, children enjoy well-resourced indoor and outdoor learning environments featuring equipment and holistic experiences created to inspire both numeracy, literacy and STEM (science, technology, engineering and mathematics) skills, as well as inspiring creativity, dramatic play and independent learning.
The communal outdoor learning environment links the two buildings that make up our Early Learning Centre accommodating different age groups, and features established trees, lush garden beds, alfresco seating, sensory paths and sandpits, as well as climbing structures to build gross motor skills, confidence and coordination.
A well-balanced blend of planned learning experiences and time to indulge in dramatic play helps promote children's emotional wellbeing, resilience and social skills.
Children up to age three participate in our signature Evolution Program, while those between three and five are prepared for kindergarten through our Transition to School Program.
Dedicated on-site kitchen staff prepare a varied healthy menu of five meals and snacks daily for children to enjoy with their peers.
All nappies and wipes are included. Cot linen provided (excludes stretcher bed linen).
Amber Turanganivolo
CENTRE MANAGER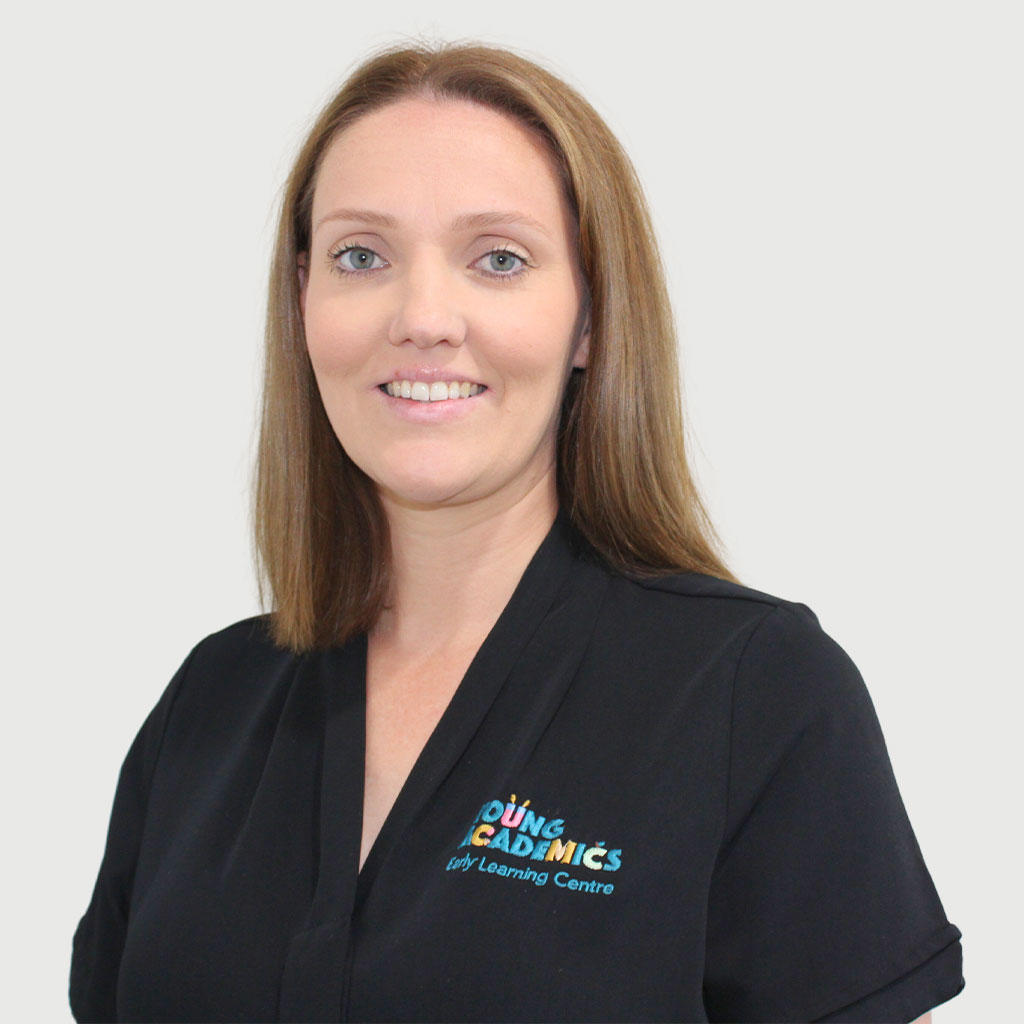 Amber has been working within early education for over 12 years. Her career started as a trainee, and with hard work and dedication, is now a Centre Manager. Being an active member of the community, Amber's passion is driven by a sense of family and community feel, along with the level of care and support received by her team at Young Academics.
"I have always loved watching children meet their goals and accomplish their dreams, and guiding them to do so is an amazing experience. I always look for the positives in every situation. I always try to bring a smile to each child's face, even when they are sad, knowing that they are in a home away from home."
Helpful information
What we provide
5 nutritious meals prepared fresh daily by our on-site cook
Personal care resources like nappies, bibs and wipes
Ongoing parent/educator correspondence via our parent app
Cot linen provided (excludes stretcher bed linen)
Safe and secure centres with keypad access
Hats and sunscreen for play time
What to bring
Formula
Spare change of clothing
Water bottle
WHAT OUR FAMILIES
HAVE TO SAY
Book a tour
Explore our state-of-the-art facilities in-person, meet the local educators and learn more about how our programs will benefit your child.