Tallawong Childcare Centre, Zissie Street
Our Tallawong, Zissie Street Early Learning Centre nurtures children from six weeks to six years old in a vibrant learning environment designed to encourage and inspire a lifelong love of learning.
Our Young Academics childcare location in Tallawong, Zissie Street is a perfect addition to our other childcare centres including our Harris Park early learning centre, Our Schofields preschool and our Childcare Riverstone. 
Expert educators guide children through a range of planned learning experiences and play-based learning in spacious rooms fitted with stimulating learning areas including a dedicated STEM (science, technology, engineering and mathematics) zone, construction space and a peaceful reading area.
In the spacious outdoor learning environment, our climbing fort and bike track equipment invite children to explore, create and problem solve while developing their gross motor, coordination and social skills. There is also a separate outdoor space where infants (0-2 years) are nurtured to progress at their own level.
Children up to age three are taught through our signature Evolution Program, while those between three and five undertake our Transition to School Program.
Children enjoy five nutritious meals and snacks prepared on-site daily by the in-house cook. All nappies and wipes are included. Cot linen provided (excludes stretcher bed linen).
Convenient parking is available for safe, secure pick-up and drop-off.
Lyndsay Mighten
CENTRE MANAGER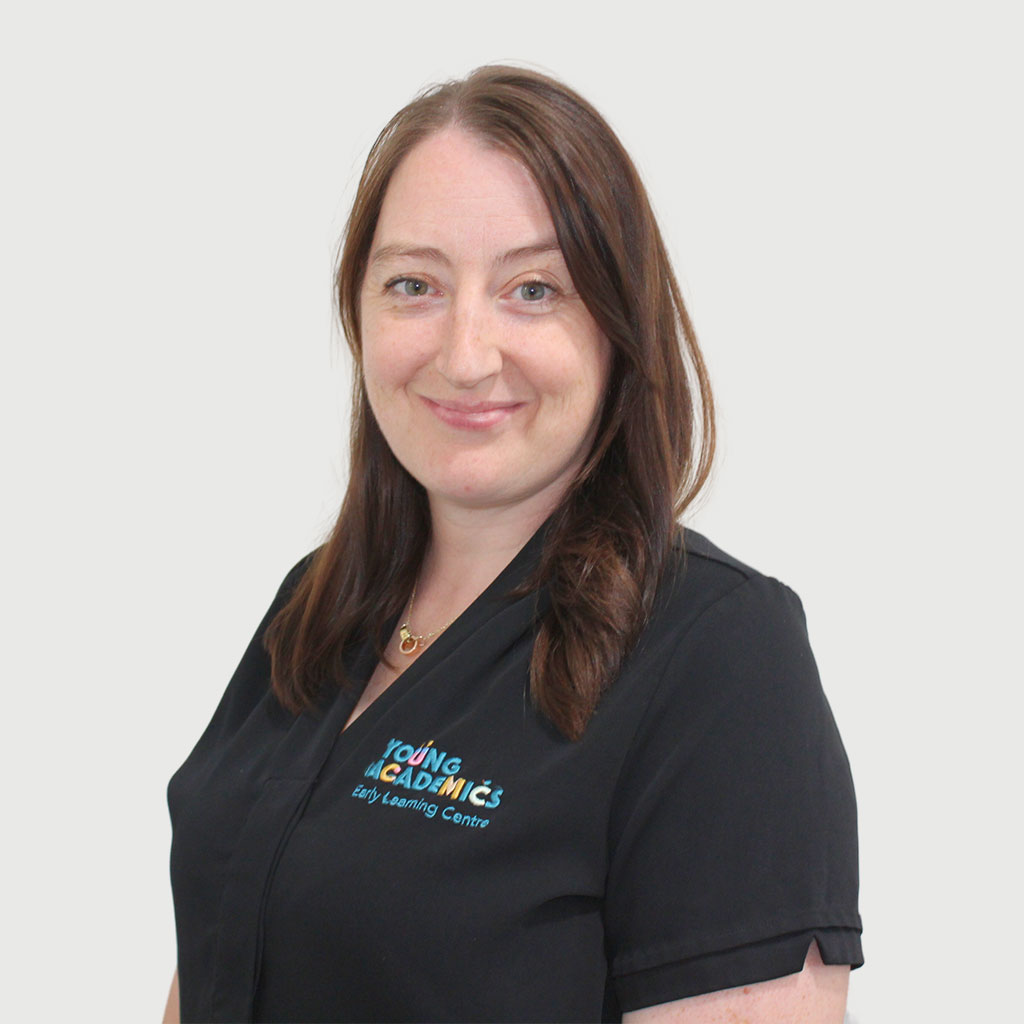 Lyndsay has worked in Early Childhood Education for over 12 years, and is still loving it, finding it an honour to serve and be a part of the child's growth and journey. 
"Having over 8 years of management experience that expands globally has allowed me insight into what Early Childhood Education really means. My respect for the work and dedication I witness our Educators possess daily still amazes me."
Helpful information
What we provide
5 nutritious meals prepared fresh daily by our on-site cook
Personal care resources like nappies, bibs and wipes
Ongoing parent/educator correspondence via our parent app
Cot linen provided (excludes stretcher bed linen)
Safe and secure centres with keypad access
Hats and sunscreen for play time
What to bring
Formula
Spare change of clothing
Water bottle
WHAT OUR FAMILIES
HAVE TO SAY
Book a tour
Explore our state-of-the-art facilities in-person, meet the local educators and learn more about how our programs will benefit your child.