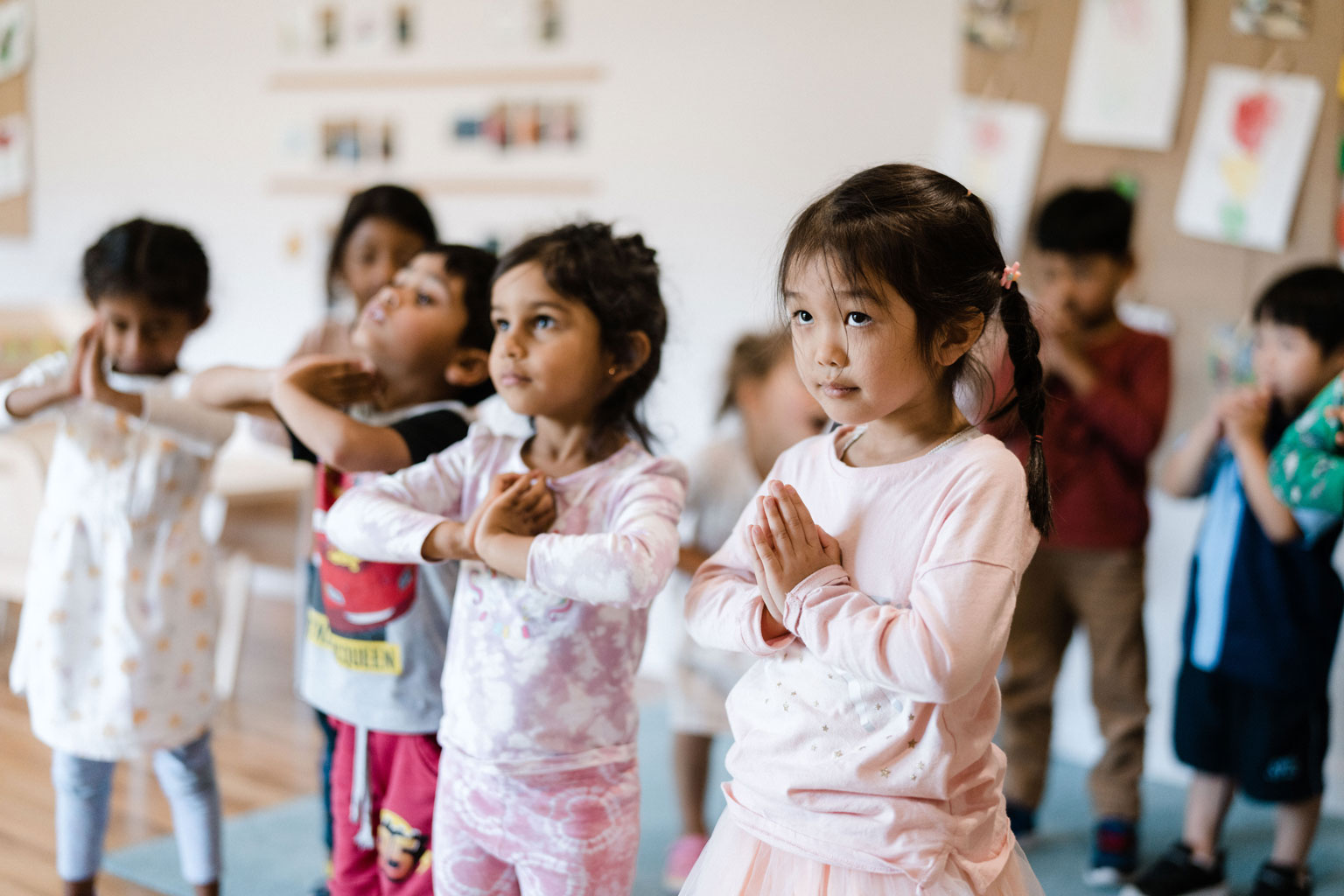 PRESCHOOLERS
At Young Academics, we understand the importance of the formative preschool years in terms of your child's emotional, cognitive and physical development. As they get ready to enter the real world, our educators will prepare your child for school by instilling passion for education and practicing real-life situations using our engaging programs and activities.
OUR APPROACH TO LEARNING
Our Transition to School Program has been specifically created to guide preschoolers through the important milestone of getting ready to start 'big school'.
We want your child to be confident enough to excel at school – from self-control to gaining understanding and purpose, our holistic approach means your child is secure, supported and ready to take on the challenge.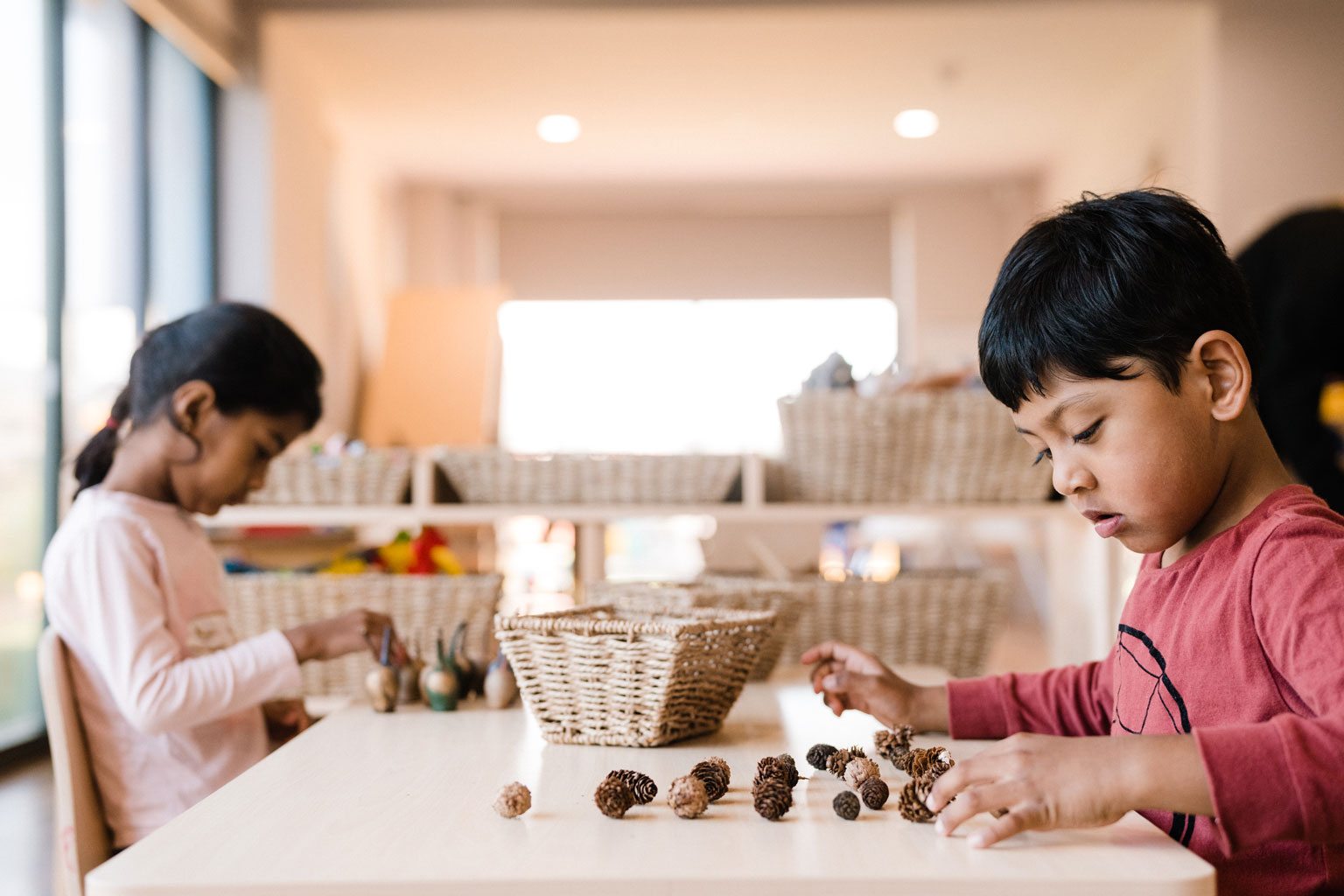 Growing with YA
At Young Academics, we focus our attention on equipping preschoolers appropriately for the next stage in their life – the transition to school. We prepare your child for school through an intentional and connected framework of activities, resources and facilities, while engaging them in both the physical and psychological aspects of learning.
Your preschooler will be further supported in their transition through:
Natural Environments
Our centres allow children to learn through exploration with access to outdoor learning environments with features such as bike tracks, sandpits, and quiet zones for yoga, stimulating their curiosity with bold colours, interactive equipment, and more.
Nutrition
Created by a dietician and implemented by in-house cooks, our Nutrition Program promotes health and nourishment through every meal. With a healthy mind and body, children can concentrate and learn, helping them make healthier decisions when they transition into school.
Getting Ready for School
Our program implements both structured and unstructured play, with every activity ensuring your child is ready for real-life situations. Vital to preschoolers, we ensure your child is well supported to learn at their own pace, giving them the confidence to take on kindergarten.
TRANSITION TO SCHOOL PROGRAM FOR PRESCHOOLERS
Young Academics' Transition to School Program for preschoolers has been specifically designed for preparing your child for the move from early education to primary school. We focus on building their emotional, cognitive and physical development though our holistic approach to these developmental years. Some examples of how our Transition to School Program supports your preschooler's learning and development include:
PHYSICAL
SOCIAL
EMOTIONAL
COGNITIVE
LANGUAGE
PHYSICAL
By focusing on life skills, such as independently moving, going to the bathroom alone and learning simple rhythms, we encourage your preschooler to take increased responsibility for their health and physical development. This promotes a culture of independence that is crucial as they enter their school years.
SOCIAL
We want your child to be as comfortable as possible in a school setting. New friends and new teachers can be daunting, which is why we specifically cater to building your child's sense of identity. Our educators model how to be receptive to emotions both within themselves and others. This helps to show your child how they can cooperate in both an independent and social setting.
EMOTIONAL
As a preschooler, understanding your own emotions is essential. We teach your child about connecting with and positively contributing to their world, including having respectful conversations and being receptive to emotions. Through play-based activities, our educators facilitate these situations, teaching your child to understand and respond appropriately to emotions.
COGNITIVE
Through a mix of structured and unstructured activities, our expert educators ensure your child is well set up to access and achieve educational outcomes. This program takes your child through a range of real-life concepts and ideas so that they are able to properly express themselves and understand the world around them. Our activities cover areas of literacy, numeracy, creativity, problem-solving and language using a range of media.
LANGUAGE
Foundational literacy skills and concepts are vital for your child's first year of school. Verbal and written literacy is achieved by children reading, writing, practicing sounds and telling stories.
Young Academics will nurture your child with developmentally appropriate resources, safe spaces and supportive educators and programs. At a time when your child is undergoing rapid growth and development, we aim to give them the best possible start to their early education. Across our early learning centres we consistently provide:
A safe, secure, and clean environment
Personal care resources, such as nappies, wipes, Avent bottles and sunscreen for outdoor play
Fresh cot linen provided (excludes stretcher bed linen)
Part-time or full-time care options for your convenience
Age-appropriate resources, facilities and programs relevant to infant development
Ongoing parent/educator correspondence via OWNA
Access and advice regarding CCS entitlement
AT HOME LEARNING OPPORTUNITIES
We see our relationship with our families as a partnership as we work together to ensure your child's early education experience sets them up for a lifelong love of learning. If parents want to extend their preschoolers learning at home, helping them to achieve their developmental milestones, some fun ways they can do this include:
Giving your child more responsibilities around the home such as setting the table or caring for the family pet will promote self esteem and confidence.
Take any opportunity you can to incorporate unintentional learning activities in the day such as playing I-Spy on a walk or writing a shopping list together which will teach literacy skills.
Create your own book together by cutting out pictures from old magazines and gluing them to paper will your preschooler develop fine motor skills to help with emergent writing.
Taking various objects into the bath to conduct your own sink and float experiments is a great way to introduce preschoolers to scientific concepts such as investigation and hypothesising.
Family
resources
Our family-focused approach is reflected in all aspects of our care. We are here to
nurture and grow with all in our network.
Child care subsidy
As a registered childcare provider, families enrolled with us are eligible for CCS benefits.
Orientation at YA
Orientation gives you a glimpse into life at Young Academics, including our early learning programs and facilities.
Programs at
young academics
At Young Academics we pride ourselves on our signature approach to early learning education programs that meet the need of every child, with the support of our well-resourced environments and industry leading educators. We offer a number of specifically designed learning focuses and activities for infants (0-2 Years), toddlers (2-3 Years) and preschoolers (3-5 Years) to explore according to their age and developmental stage.
0-3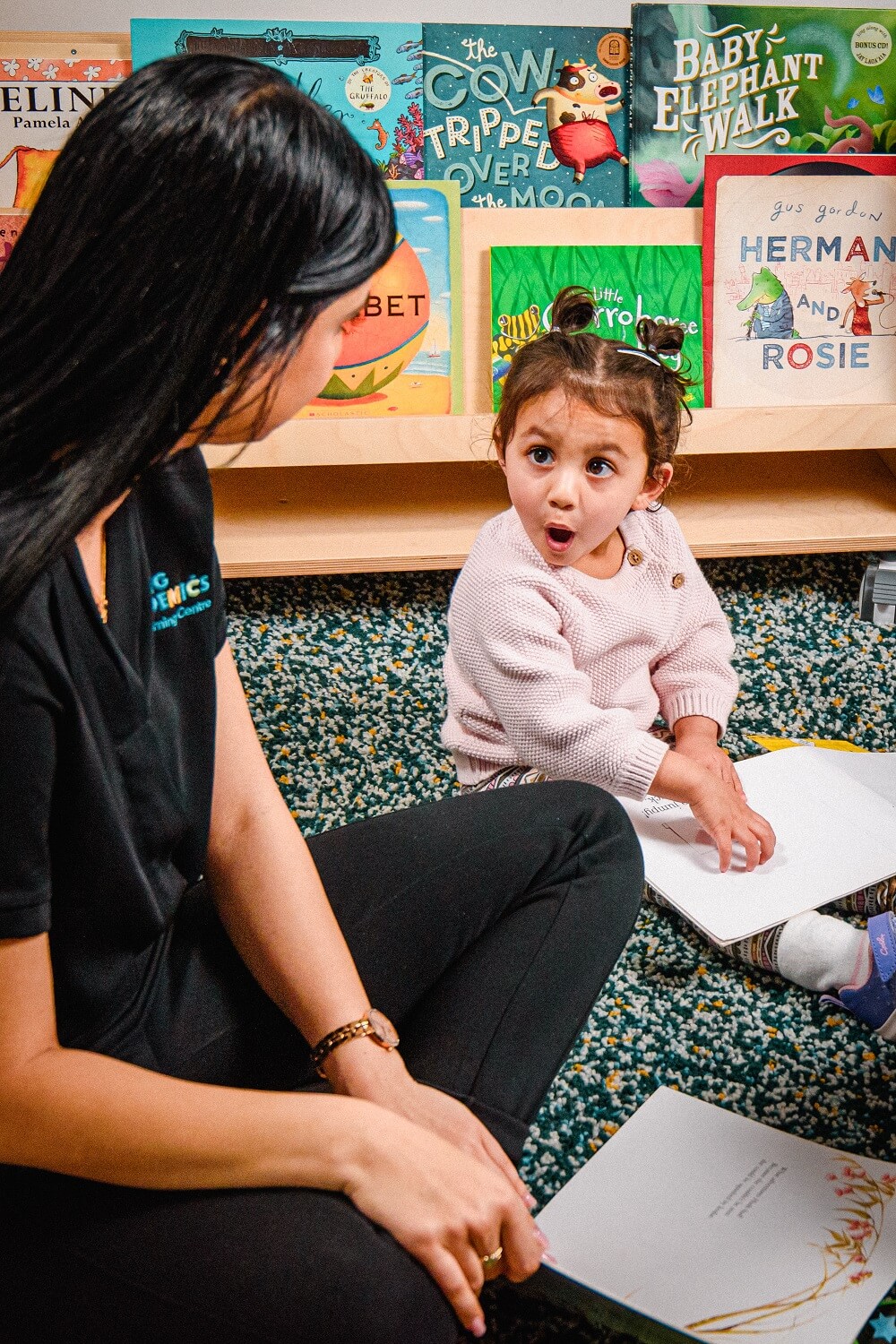 Evolution Program
Our signature approach to early learning education programs promotes the development of learning dispositions such as wonder, curiosity and imagination.
0-3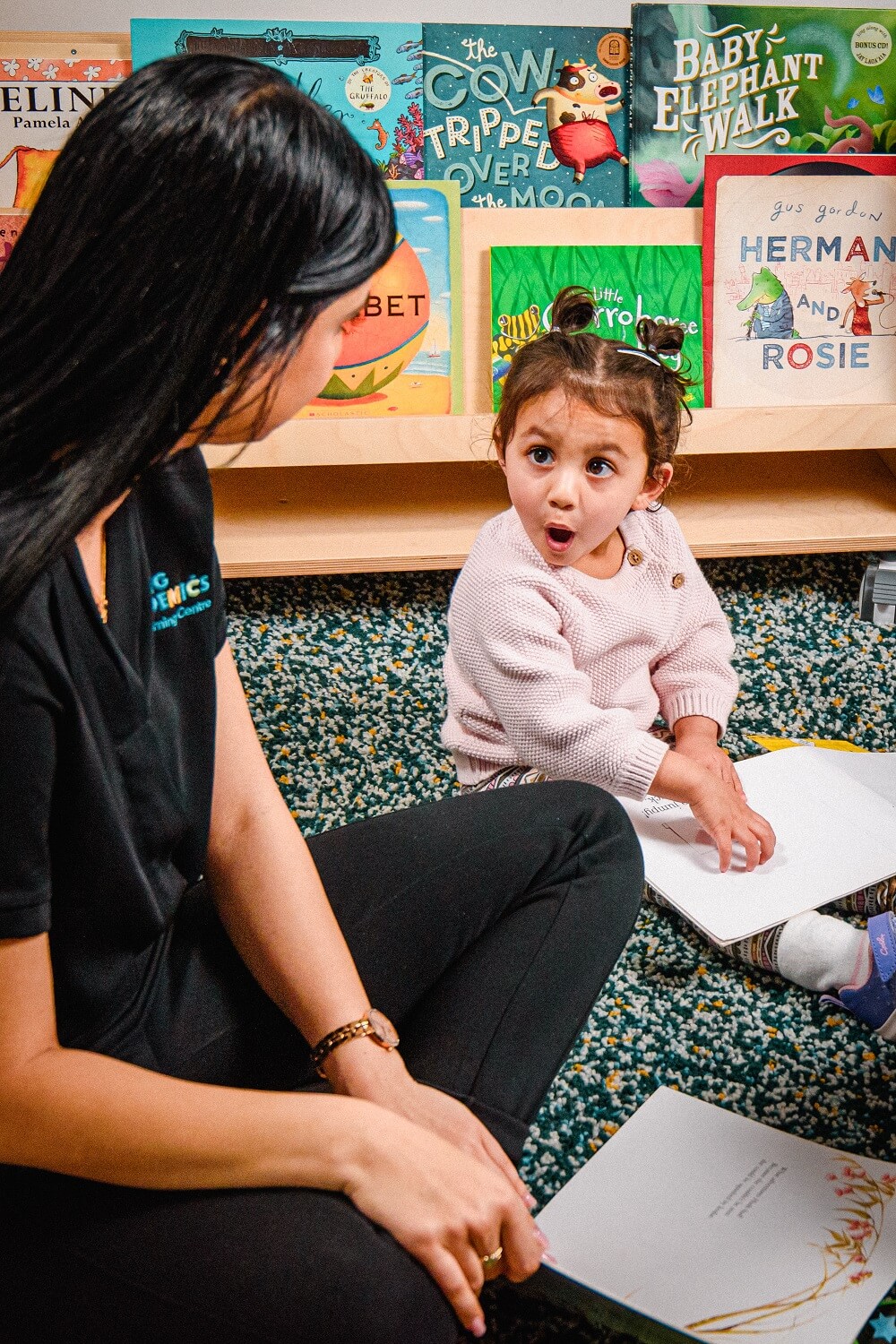 Evolution Program
Our signature approach to early learning education programs promotes the development of learning dispositions such as wonder, curiosity and imagination.