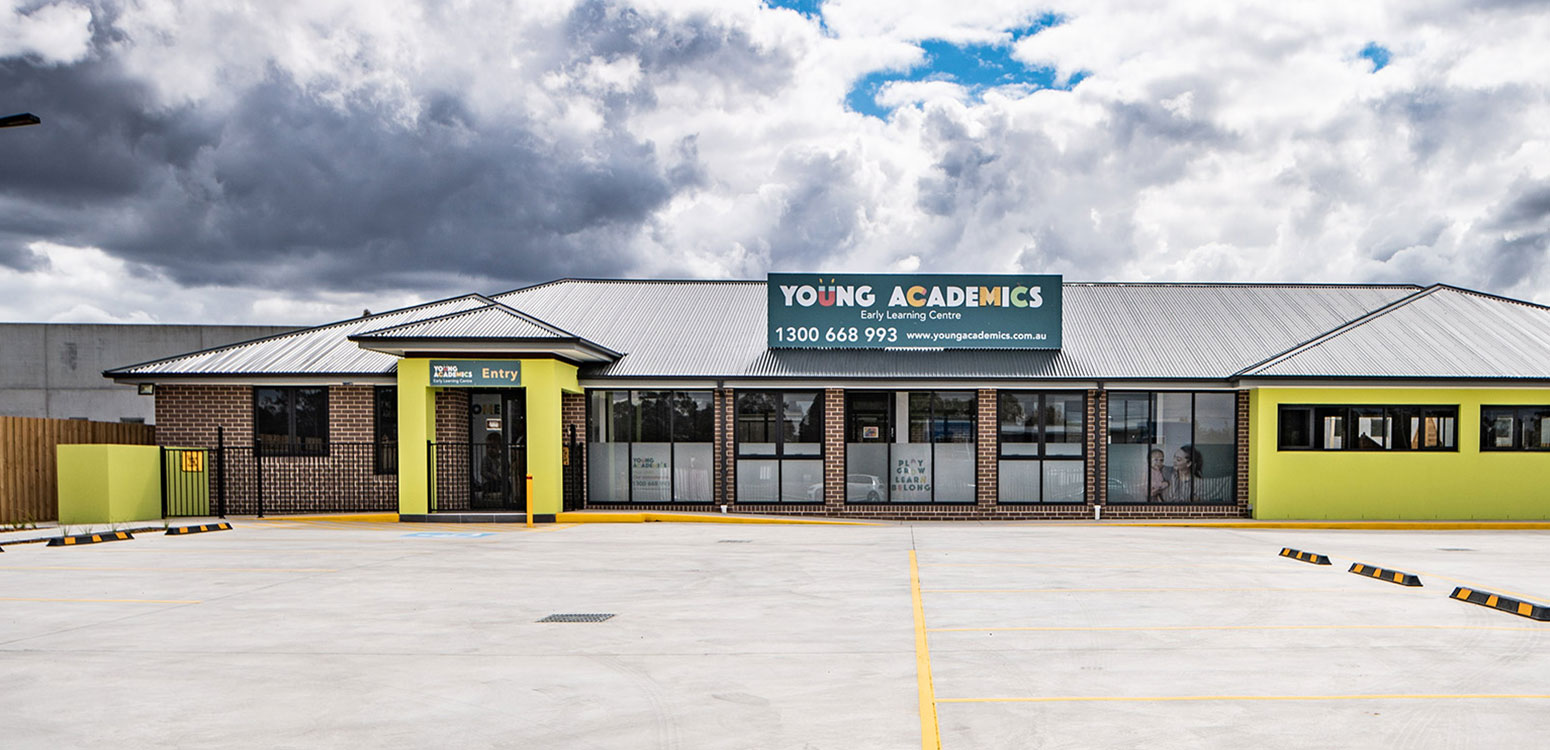 Cranebrook Childcare Centre
One of the newest Young Academics daycare centres in Sydney, it's located just minutes from Cranebrook Village and provides a nurturing and stimulating childcare environment for children aged between 6 weeks and 6 years.
With the perfect balance of modern and traditional learning equipment, this preschool brings learning to life. Indoors, ample natural sunlight illuminates each room, while different learning spaces are dedicated to art, music, reading, drama and sensory play, keeping children actively engaged.
The adjacent outdoor area is equipped with a sandpit, mock water area, bike track and garden, which promote the development of motor skills, creative thinking and critical problem-solving.
Led by our passionate educators, the Evolution and Transition to School programs at our Cranebrook preschool ensure all children meet developmental milestones in a way that is tailored just to them.
Explore Our Daycare
Want to be part of our family? Book a tour or enquire about availability in our Cranebrook centre on:
1300 668 993
What we provide
5 nutritious meals prepared fresh daily by our on-site cook

Personal care resources like nappies, bibs and wipes

Ongoing parent/educator correspondence via Kinderloop

Cot and bed linen for rest time

Safe and secure centres with keypad access

Hats and sunscreen for play time
5 nutritious meals prepared fresh daily by our on-site cook
Personal care resources like nappies, bibs and wipes
Ongoing parent/educator correspondence via Kinderloop
Cot and bed linen for rest time
Safe and secure centres with keypad access
Hats and sunscreen for play time
Subscribe to
Young academics