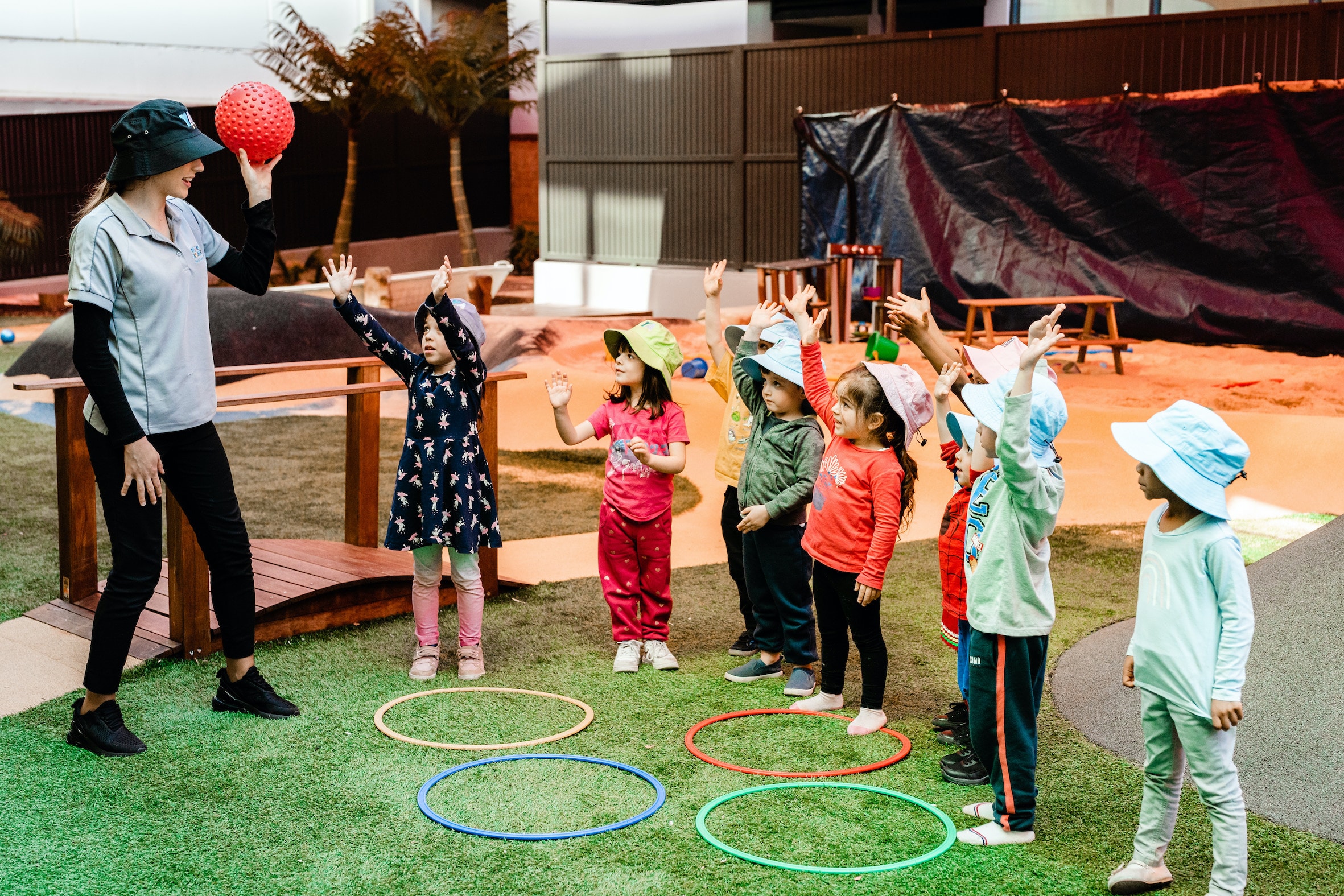 Westmead Childcare Centre
(Opening Early 2022)
We are excited to announce the opening of our brand-new childcare centre in Westmead in early 2022. Situated in the residential area of Westmead, this unique centre will cater to 44 children over two levels, with a secure car park that will make pick up and drop off safe and secure for you and your family.
Our learning spaces allow your child to explore, discover and learn in both individual and group settings. With purpose-built classrooms and large outdoor play areas, our centre is designed to support your child to move freely between indoor and outdoor learning areas. Our outdoor area boasts natural play resources such as a sandpit and garden beds, allowing your child to explore within a safe and stimulating environment. 
Led by our passionate educators and teachers, our play-based Evolution and Transition to School programs promote holistic development. It includes experiences that facilitate learning in areas such as literacy, numeracy, STEM, physical and emotional health and wellbeing, life skills, and creativity. Through our unique programs, your child will thrive and develop a life-long love for learning.  
Explore Our Daycare
Want to be part of our family? Enquire about availability in our Westmead centre on:
1300 668 993
What we provide
5 nutritious meals prepared fresh daily by our on-site cook

Personal care resources like nappies, bibs and wipes

Ongoing parent/educator correspondence via Kinderloop

Cot and bed linen for rest time

Safe and secure centres with keypad access

Hats and sunscreen for play time
5 nutritious meals prepared fresh daily by our on-site cook
Personal care resources like nappies, bibs and wipes
Ongoing parent/educator correspondence via Kinderloop
Cot and bed linen for rest time
Safe and secure centres with keypad access
Hats and sunscreen for play time
WE welcome you to visit our state-of-the-art childcare centre in Westmead (Opening Early 2022)
Subscribe to
Young academics